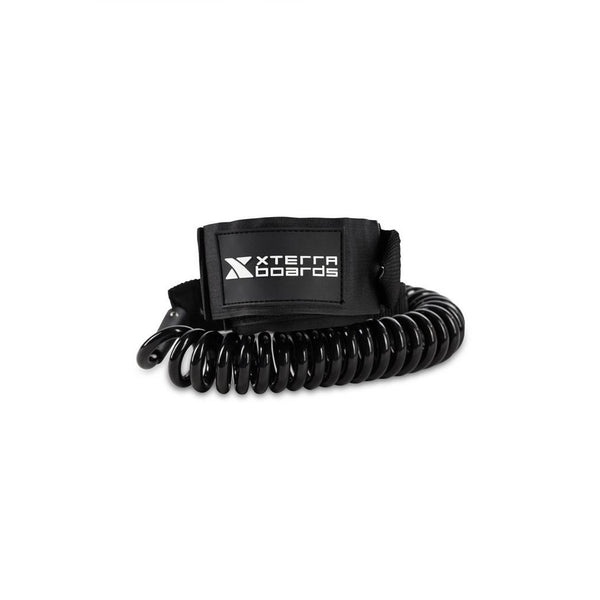 $13.00 $29.00
The XTERRA Boards SUP Leash features a maximum strength urethane cord, precision molded fittings with double swivels, and a soft padded ankle cuff.


Our coiled leash is 10' long
. Some paddlers prefer flat leashes that attach at the ankle, especially for surf. Some flat water paddlers prefer coiled leashes that attach to the wearer just below the knee.
The coiled leash has the advantage of not dragging in the water behind you while paddling.
All leashes are attached to the paddler with a Velcro cuff.
ξ
RETURN POLICY FOR XTERRA OUTLET - Products may only be returned within 15 days of receipt.  They must be returned in the condition received.  They may NOT be returned for an exchange.  They may only be returned for WEBSITE STORE CREDIT at any of our websites - www.xterraoutlet.com, www.xterrawetsuits.com, www.xterraboards.com, or www.xterrasurf.com