Men's Vector Pro Fullsuit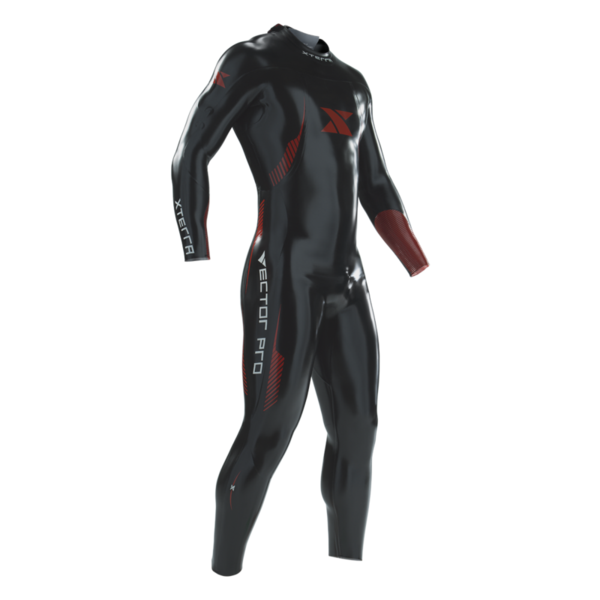 $139.00 $699.00
Can't find your size? CLICK HERE for more options. 
FINAL SALE
Speed, Comfort, Flexibility
The Vector Pro Fullsuit is the fastest, most flexible wetsuit for the money. The all-new Vector Pro Fullsuit comes from a long pedigree of comfort and speed in the water, with it's anatomically designed arms, hydrophobic coating, and strategic paneling throughout.
BOUYANCY
Front: 5.0mm thick neoprene from neck to ankles
Back: 3mm thick neoprene
Arms / Shoulders: 1.5mm GKA neoprene
FLEXIBILITY
Anatomically-Correct Arms/Shoulder Panels:
Allows for a natural range of motion in the swim stroke for faster, smoother swimming with less effort
Low-Profile Collar:
Adds comfort and increased durability, ensuring that the suit stays intact and in place.
X-MAX Seam-Seal Technology:
Uses a triple layer of glue and double-blind stitching to ensure long-lasting waterproof seams.
More information on our technology can be found here.

NO REFUNDS. ALL OUTLET PURCHASES ARE FINAL SALE.  Exchanges subject to a $30 restocking fee per wetsuit. Customer responsible for return freight charges. Item must be returned within 15-days from the date the product shipped. Product must be returned in like-new condition without any damages or tears. Website gift card redeemable only at https://xterraoutlet.com will be issued if your exchange is accepted less freight and restocking fee. Visit: https://xterraoutlet.com/pages/outlet-returns-1 for additional details.
All wetsuits at XTERRA OUTLET are returns.
Some of the returns have never been used in the water and are brand-new

Some of the returns have been used in the water and returned in like-new condition (no damages)

We don't resell any damaged suits or suits that have been damaged and repaired.